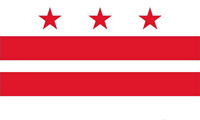 …and to celebrate
Women's History Month (March)
Answer Title, a women-owned business, would like to recognize a few of the women-led companies that we have partnered with on development projects here in the City.
Fort Lincoln New Town Corporation – Headed by President and native Washingtonian, MICHELE V. HAGANS, Ft. Lincoln New Town Corporation is the developer of the 360-acre community in Northeast DC.  Ms. Hagans is also President of Fort Lincoln Realty Company, a property management company, and Hagans Development Company, which helped construct Metro Center. She is involved in civic and community organizations throughout Washington, DC.
Bundy Development Corporation – Bundy Development Corporation (BDC) is a Washington, DC-based real estate development and construction services firm that specializes in creating dynamic properties in emerging neighborhoods in the City.  Among other projects, BDC is a co-developer and equity partner in CityVista, a $300 million mixed-use development for which Answer Title provided residential title services.  President and CEO, Pamela D. Bundy Foster founded BDC to introduce quality, urban mixed-use style while balancing the historic preservation of neighborhoods.  Ms. Foster is also involved with several prestigious civic organizations.
Forest City Washington, Inc. – Deborah Ratner Salzberg serves as President of Forest City Washington, Inc., a subsidiary of Forest City Enterprises Inc. Forest City Washington boasts a diverse regional portfolio and specializes in mixed-use, residential and military housing development.  Ms. Salzberg is responsible for both commercial and residential development projects, including The Yards – a mixed use neighborhood in Washington's Capitol Riverfront district for which Answer Title is a designated title company.  Ms. Salzberg holds leadership positions with many community organizations.